The 2nd International Conference on Applied Chemistry and Industrial Catalysis(ACIC 2020)has successfully concluded!
【盛会虽落幕,精彩不散场】化工届的盛宴,第二届应用化学与工业催化国际学术会议顺利落幕!
The 2nd International Conference on Applied Chemistry and Industrial Catalysis was held in Dalian Midsummer Garden Hotel on October 17, 2020.
Conference by China's social and economic system analysis research of low carbon economy development system professional committee, China university of mining and liaoning heavy quality carbon resources engineering technology research institute co., LTD., host and jointly organized by heilongjiang university of science and technology, shandong university of science and technology, xinjiang university, zhengzhou university, sun yat-sen university, anhui university of technology, yulin college and guangdong petrochemical college, Organized by AEIC Academic Exchange Center. Our school as the co-organizer participated in the conference and made a report.

2020年10月17日至19日,第二届应用化学与工业催化国际学术会议在大连仲夏花园酒店隆重举行。会议由中国社会经济系统分析研究会低碳经济发展系统分析专业委员会、中国矿业大学、辽宁国重重质碳资源工程技术研究院有限公司主办、山东科技大学和黑龙江科技大学联合主办,新疆大学、郑州大学、中山大学、安徽工业大学、榆林学院和广东石油化工学院协办,AEIC学术交流中心承办。我校以协办单位全程参与此次会议并作会议报告。

With the theme of "Cleaner Production and High Value Utilization", the conference will focus on carbon resource chemical industry, functional materials and environmental chemical industry. It will focus on how to eliminate pollution from the source of chemical industry production, and discuss the scientific and technological issues in producing high value-added end products.
At the same time, the conference will extensively invite the government, universities, business associations, research institutions, high-tech enterprises to participate in, effectively build the government, industry, academia from all walks of life cooperation platform, and strive to promote the industrialization of academic research results, achieve practical results.
It has created learning and communication opportunities for teachers of our school, provided opportunities for the next step of the School of Chemical Engineering to create disciplinary highlights and promote high-level output, and improved the popularity and influence of our school in the field of coal chemical industry.
本次会议以"清洁生产和高值化利用"为主题,围绕碳资源化工、功能材料和环境化工等方向进行探讨,主要针对化工工业生产如何从源头消除污染,并就生产出高附加值终端产品方面的科技问题进行研讨。同时,本次会议将广泛邀请政府、各大高校、商协会、研究机构、高新技术企业参与,切实搭建政府、产业界、学术界各界合作的平台,努力推动学术科研成果产业化,取得实效。为我校教师创造了学习交流机会,为下一步化工学院打造学科亮点,促进高水平成果产出提供了机会,提高了我校在煤化工领域的知名度和影响力。
ACIC2020共设有4个分会场:
(1)煤炭资源高值化利用
分会主席 周颖—教授/材料化工实验室主任—大连理工大学
(2)清洁能源进展与利用
分会主席 孟洪—教授/博导—北京化工大学
(3) 新能源及新材料
分会主席 梁鹏—教授/博导/煤化工学科带头人—山东科技大学
(4) 科研成果产业化
分会主席 魏贤勇—教授/博导/新疆大学"高层次人才"学术带头人——新疆大学/中国矿业大学
Four sub-conference themes
(1) High-value utilization of coal resources
(2) Progress and utilization of clean energy
(3) New energy and new materials
(4) Industrialization of scientific research achievements
精彩回顾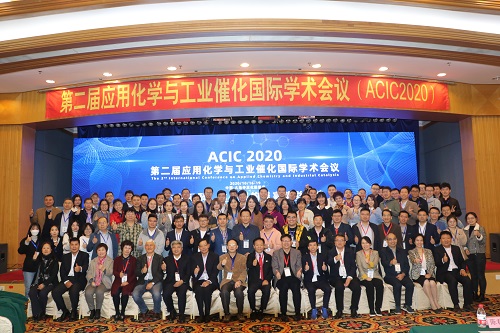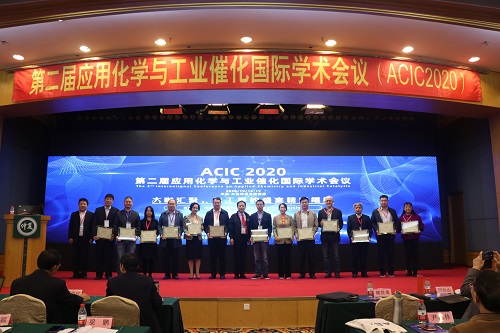 分会场精彩回顾